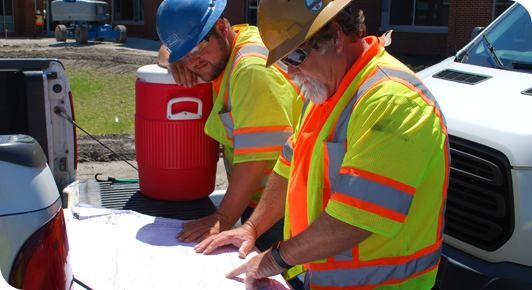 About Bissette
Bissette Construction Company is one of the most known and trusted site construction companies in Chesapeake and the Hampton Roads area. We specialize in site development projects for both commercial and residential properties, performing concrete, utilities and earthwork in-house.
We work as a team to complete your project on time and within budget constraints, delivering you an end product above and beyond your expectations. We have completed well over 1,500 projects in the Hampton Roads area and counting!
Bissette Construction holds a Virginia Class A Heavy/Highway Contractors License.